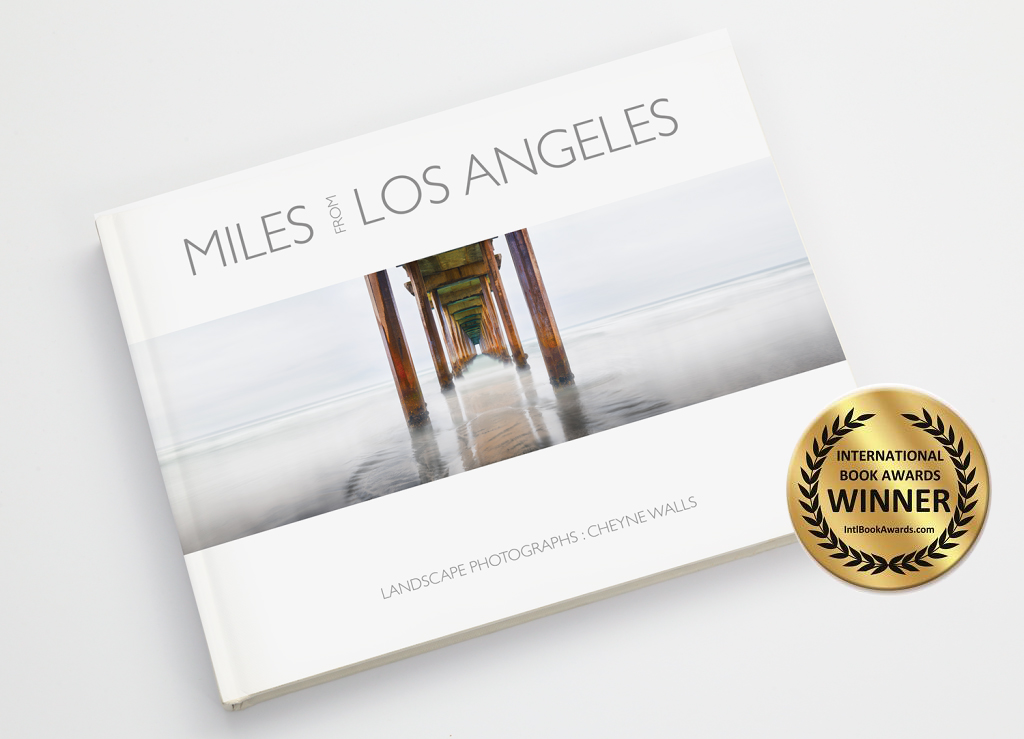 About the Book

Miles from Los Angeles, the first photography book from Cheyne Walls Fine Art Photography, captures the stunning landscapes of the western United States. The book features over 120 panoramic images from Walls' favorite locations in Utah, Colorado, Oregon, Arizona, Hawaii and his home state of California. Each photograph in the book gives the location and distance from a starting mark, LAX Airport.
A stunning collection of full color and black and white images, Miles from Los Angeles captures the breathtaking diversity and beauty of the Western United States. Known for his long-exposure panoramic landscapes, Walls selected his favorite images for the book from his travels over the last five years. From off the grid locations to iconic natural wonders, Walls photographed in all different seasons and weather conditions to capture these locations at their peak.
Miles from Los Angeles features Walls' award-winning images as well as never seen before photos printed in a high-quality coffee table book. Available in both hardcover and softcover editions, each image is printed on fine art paper and finished with a gloss varnish. The book has received praise and recognition since debuting at the 2016 Laguna Beach art festival Art-A-Fair.