More information coming in 2024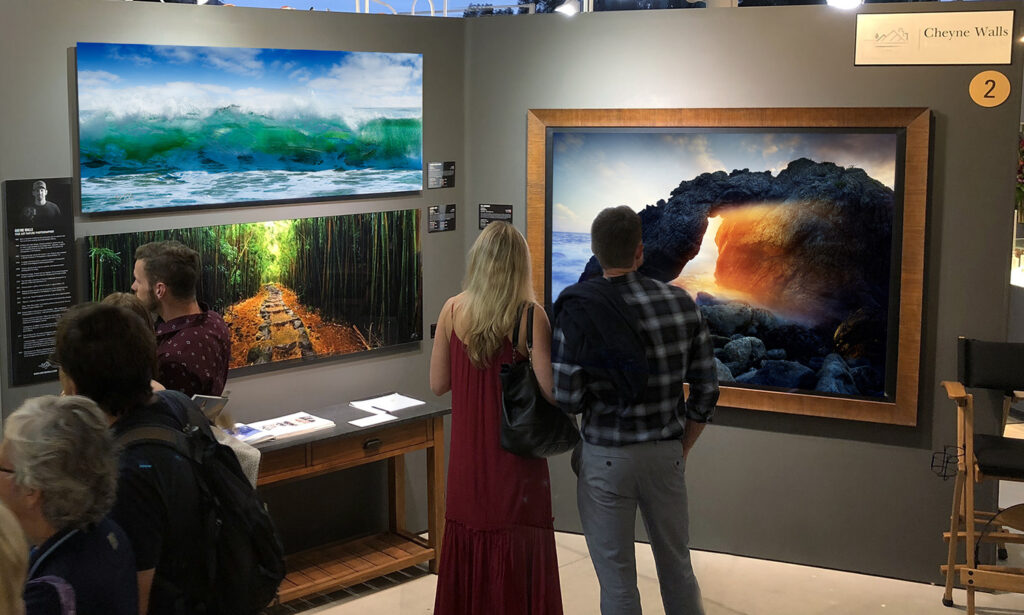 Cheyne Walls has an exclusive Gallery/Studio in the beautiful city of Laguna Beach in Southern California. Come by and meet with the artist and experience the incredible, fine art landscape photographs that represent Cheyne's body of work in a relaxed environment.
Schedule a private viewing at Cheyne's art studio in Laguna Beach. Call (949) 370-5643 or email for details.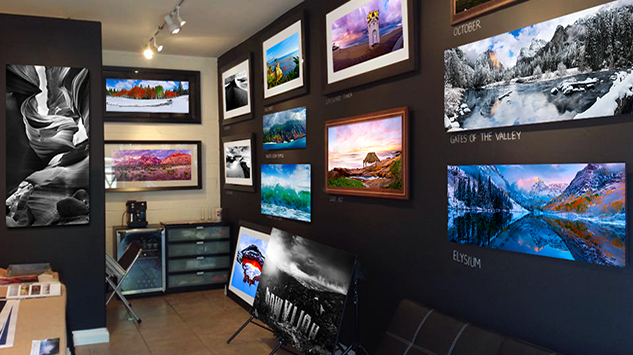 Fine art photography, art nature photography, landscape photography, nature photographer, travel photographer, wall art, luxury fine art photography, fine art photographer, nature photography, Laguna Beach photographer, Laguna Beach Artist, home decor, home decoration, artwork, office decoration, interior design
Beverly Hills Art Exhibit
Beverly Hills, CA  2022, 2023
Festival of Arts/Pageant of the Masters, Laguna Beach, CA
Fine Art Show," 2012, 2016, 2017, 2018, 2019, 2020, 2021
Pacific Gallery, Laguna Beach, CA
"Nature's Spirit Collection" 2018, 2019
G2 Gallery, Los Angeles, CA
"Solo Exhibit : Miles from Los Angeles Collection," 2017
MML International Awards, Oviedo Spain
"Winners Exhibit " 2017
Lincoln Experience Center, Newport Beach
"Wonderment of Nature Exhibit" 2017
G2 Gallery, Los Angeles
"National Parks, Alaska & Hawaii" 2016
G2 Gallery, Los Angeles
"National Parks, The West" 2016
Wildling Museum of Art & Nature
"Celebrating National Parks," 2016
Art-A-Fair, Laguna Beach, CA
"Fine Art Festival," 2015, 2016
Greenly Art Space, Los Angeles
"Into the Forest" 2016
G2 Gallery, Los Angeles
"Off the Beaten Path to celebrate Yosemite National Parks 125 Anniversary" 2015
South Coast Collections, Costa Mesa
"ARTventure" 2015
Irvine Fine Art Center, Irvine
"All Media 2015 Exhibition" 2015
City Hall, Laguna Beach, CA
"Our Local Artists," 2015
San Diego Art Institute, San Diego, CA
"SDAI 53rd International Exhibition," 2015
Museum of Art Artists Guild, San Diego, CA
"Illuminations," 2014
City of Laguna Beach, Laguna Beach, CA
"Open Artist Studios Exhibition," 2014, 2016, 2017, 2019
Forest and Ocean Gallery, Laguna Beach
"Yosemite Unveiling," 2014
City of Laguna Beach, Laguna Beach, CA
"Art That's Small at City Hall," 2013
Forest and Ocean Gallery, Laguna Beach
"Artist Spotlight," 2013
Festival of Arts/Pageant of the Masters, Laguna Beach, CA
"2012 Festival of Arts Fine Art Show," 2012
Festival of Arts Gallery, Laguna Beach, CA
"Fresh Faces Exhibit," 2012
Laguna Beach Coffee Shop, Laguna Beach
"Locals Showcase," 2012, 2014, 2016
Irvine Fine Art Center, Irvine, CA
"All Media Exhibit" 2011, 2013, 2023
Amsterdam Whitney International Fine Art, New York, NY 2010
"Upcoming American Artists" 2010
Artist Haven Gallery, Florida
"Gallery Show" 2010