Printing Process

Each Cheyne Walls limited edition photograph is printed and or approved by the artist himself, ensuring only the highest quality for his buyers and Collectors. Using a custom top-of-the-line printer, photographs are printed on a premium fine art metallic paper, allure aluminum or a premium fine art paper.
Before and after the printing process the paper is coated with newly developed archival pigments to prevent against fading and gives the photograph the vibrant colors and depth that Cheyne's work is known for. Following the printing process, they are signed and numbered as a limited edition print.
How to Purchase

Due to limited availability, there are only these several options to purchase a Cheyne Walls Limited Edition Photographic Print.
Send us an email at sales@cheynewalls.com with the name of the selected piece and we will email you all sizes available and pricing for that particular piece. Cheyne and his team are constantly traveling in remote areas, so please allow up to 5 days for a response.

Call 949.370.5643 to make an appointment to view work at Cheyne's exclusive Gallery/Studio in Laguna Beach. Here you can also place personal print orders through Cheyne.

We offer various UV Filtering  Museum Acrylic framed art pieces on our Online Store. If you don't see your desired piece, you can order through our Sales Team or at the Gallery/Studio.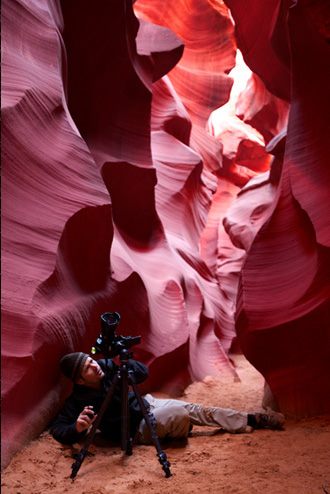 Capturing the Photograph

These are all actual photographs from real locations. All images have been captured with a professional high quality panoramic camera system, lenses & filters on location around the United States, Canada, Europe & Asia.
Camera techniques are used during perfect lighting conditions so when printed will present the location as if you were standing there witnessing that moment yourself. Today's best camera technology still doesn't even come close to what the human eye can appreciate. This is where the use of lens filters and an in-depth printing process fills in to recreate the scene, as the human eye would see it.
Limited Edition Photographs
How it Works

A limited edition photograph is hand signed and numbered by the artist. In the lower right hand corner of the photographs on display are two numbers. The first number is the edition number of the print itself and the second is the total number of prints that will be made. Photographs by Cheyne Walls are extremely rare and released in editions of only 18.
After the 18th print is sold, the photograph will no longer be available for purchase. Digital files and/or film will be destroyed, ensuring the image cannot be re-released and the integrity of the edition remains intact.
Price Breakdown

Opens at Pre-Release discounted (Collectors & Supporters)
15% Discounted as our pre-release pricing (sign up to our email list to become eligible : www.cheynewalls.com/contact)
5 – 10 %  Price increase on each piece as the editions sell.
The Final Two Editions (Pieces), will be sold at triple the original price. Know as Artists Proofs
Artist's Proofs

The first few prints Cheyne produces are called an "Artist's Proof " and are kept on hand as the print proofs for future printing. Artist Proofs are very exclusive and very few will ever be produced. They will be signed, "AP" and numbered in order as printed. Artist Proofs are priced higher than Limited Edition Prints due to their extremely limited nature. Additionally they are the first printed of that photograph.
AP are not displayed in galleries and not often available for purchase until that photograph is close to sold out. Artist Proofs can only be purchased through the artist himself.