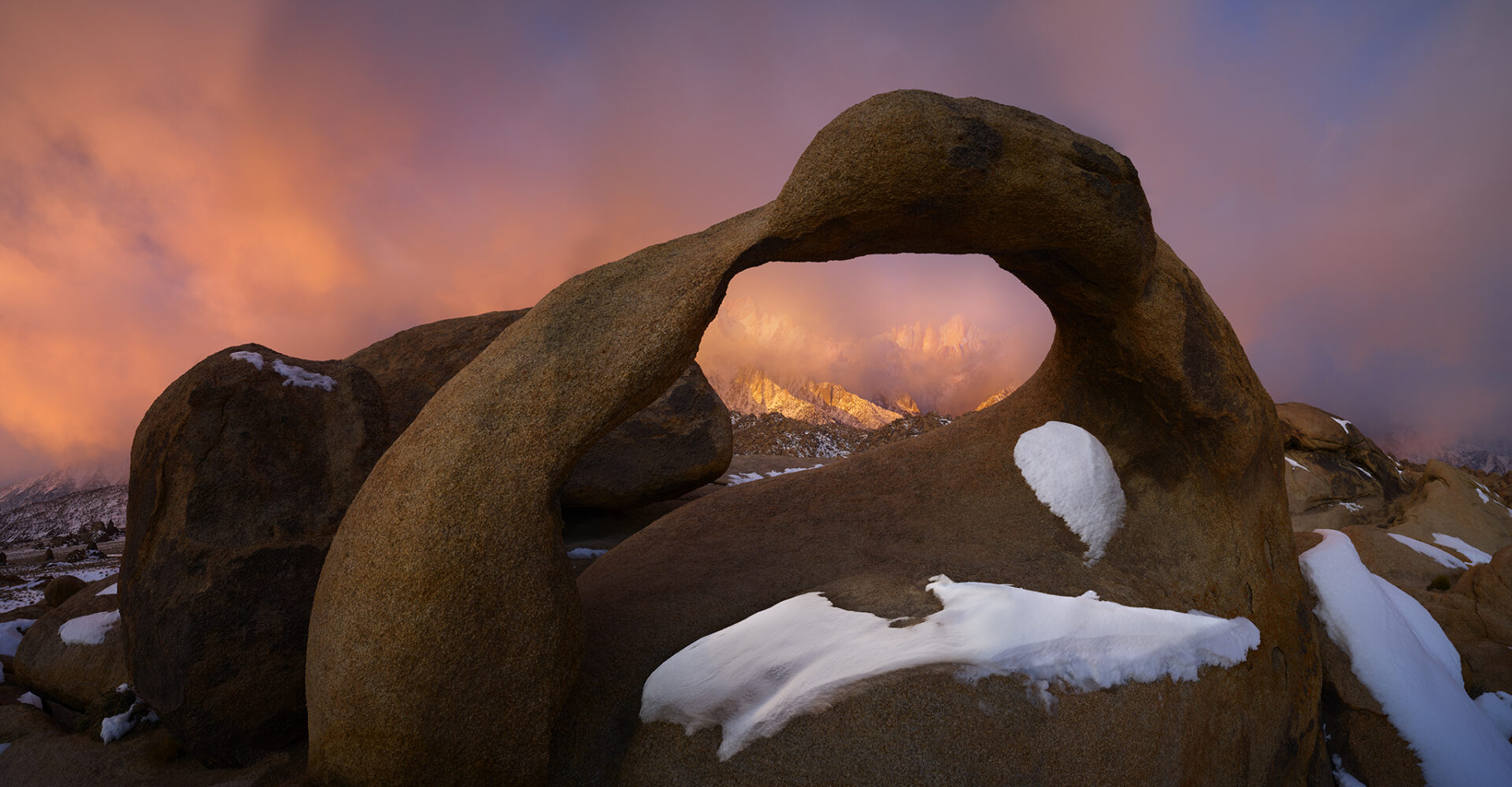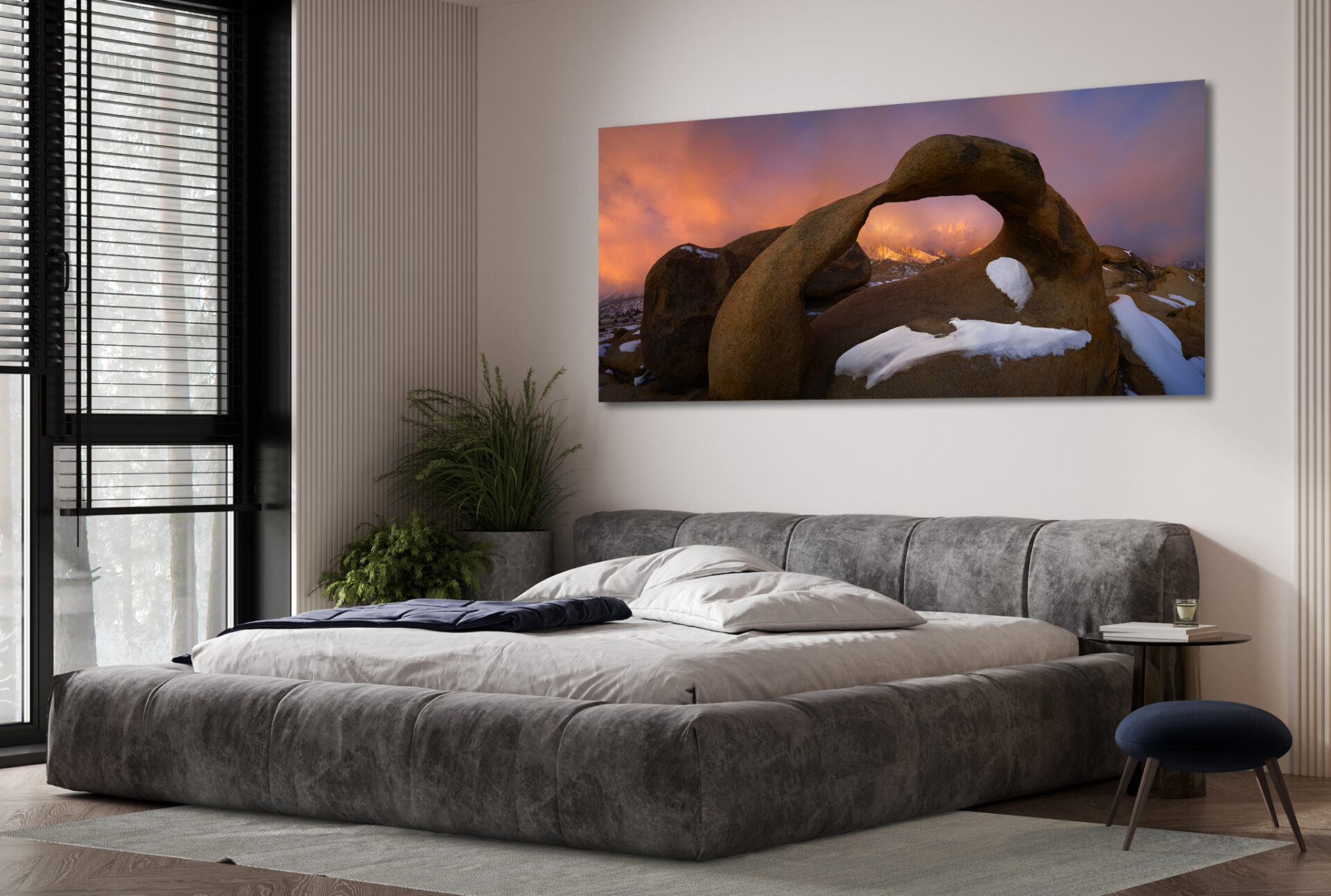 Mobius Arch Alabama Hills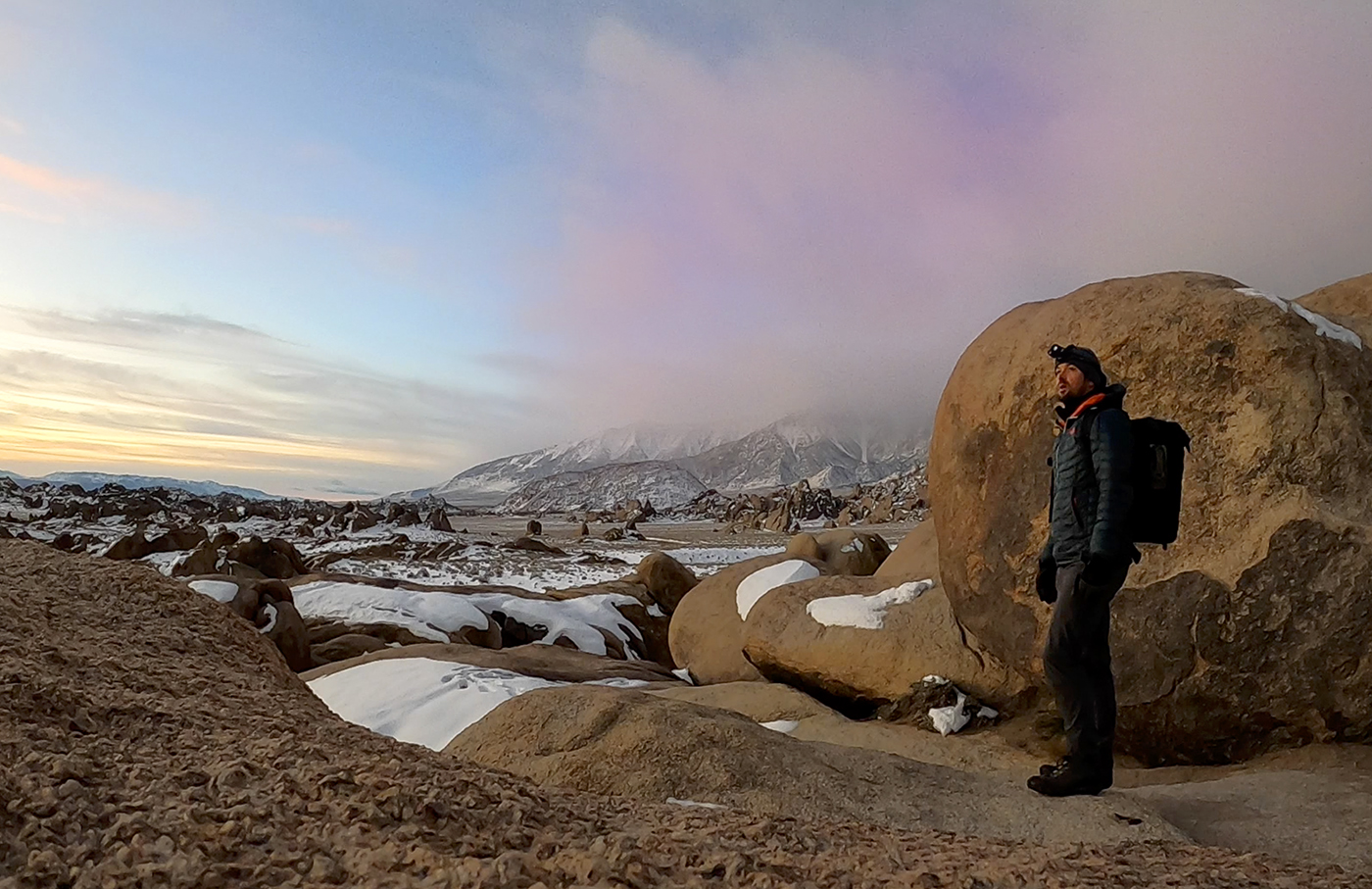 It was a rare sunrise morning where I didn't know if I would wake up to clear skies or a desert snowstorm. California has been experiencing a winter like never before, with the snow pack exceeding over 200% of normal snow fall. Storm after storm and I would myself camping in sub-zero temps and 50 mph winds at the base of Mount Whitney in the Alabama Hills.
Every morning I wasn't sure if Mount Whitney, the tallest mountain in the continental US, would block the storm or just let it pass to fill the desert valley with snow. The past few days Mount Whitney had done little to interrupt the incoming storms, but the weather was showing a change.
I woke up to stars in the east, snow clouds still incased the Sierras, but I thought this was my best chance to capture a one-of-a-kind photograph. I left my tent and followed my headlamp deep into the Alabama Hills. I set up my camera under the spectacular Mobius Arch and used a compass to angle my view through the arch, ensuring a perspective of Mount Whitney, if it reveled itself from the clouds.
Doing my best to keep feeling in my fingers, I watched as the purple hue started to stretch. A glimpse of the mountains would come and go and I just had to sit and hope. The sun began peek over the eastern mountains leading to howling winds. At first the winds were a problem as it nearly brought my camera crashing down. Moments later though, Mount Whitney became visible among the epic glow of the morning light through the dissipating clouds.